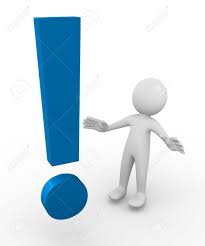 Do you diligently keep track of the work on your project's critical path?
How we define the critical path is a topic for another time. For now, let's just focus on what we are tracking as critical based on total float values, which do tie into the longest path definition with variances for calendars…..
How often has the critical path for your project shifted during the project duration? Do you show as much diligence with tracking the near critical activities as you do the critical path activities?
You should, and I'm betting that you do. But, sometimes, it still sneaks up on us!
I prefer to keep my eye on both. And then I usually only focus on the nearest couple of near critical paths. 80/20 rule….. By staying aware of the calendars assigned to the activities on my near critical path(s) and looking at the trend for slippage for these activities, I generally find I realize the pending in time to intervene. I like that much better than after the fact, but I'd like to deal with the pending impact sooner, as I'm sure we all would.
I do this by comparing the past near critical path activities to the current activities to look for slippage in my layout and filter. This helps. I also like to track the schedule slippage of the activities with a total float value lower than a specific total float value dependent on the schedule status. I find it easier to spot the start of the trend and make a note to track that activity next update. I then look at the drivers to see what is causing the slippage. Pretty simple. There are more elaborate methods of analysis for determining trends and slippage and identifying potential impacts, but I like to start with the simple methods to get an immediate fix on the schedule status.
There are always "exceptions to the rule", but this is one I try to follow.
What other methods have you found to successfully identify the near critical path negative trend?
I'd love to hear what you think!
Please visit https://conschmanservices.com to learn more about Construction and Schedule Management Services, LLC
Please visit my LinkedIn account to learn more about me.
Please visit my "The Blue Book" ProView.
Paul Epperson CCM, PMP, PSP, PMI-SP