Do you have a process for managing the schedules for your projects?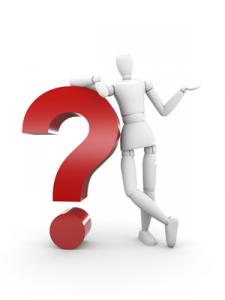 Perhaps you keep them in a file? Maybe you compare the updates with the baseline schedule from time to time?
There are many methods available to us for managing project documentation. Managing the project schedules requires a little more than just a filing system. The use of a schedule log for tracking the baseline and each update for project-level schedule IDs, data dates, milestone dates, cost performance, or any other info you may choose to track is a good practice.
The Schedule Log is simple to set up and use and will save time when referring back to previous schedules and the status of the project at a given time.
As a CPM Schedule Consultant, I use an MS Excel workbook with multiple worksheets, but a more simple schedule log could be managed on a single worksheet. Starting with the baseline schedule, you simply enter data from the schedule such as the P6 Project ID, data date, substantial completion date, milestone dates, contract completion date, number of activities, project total float value, description of the critical path, total actual cost, or other metrics. These can then be easily retrieved for quick analysis or used as a data set for creating curves or histograms for date slippage, float erosion, cost curves…
Using the schedule log is quick and easy and provides a ready reference point for schedule metrics.
Need to know the status of the project at the update previous to the current update? Maybe there is someone from higher management requesting the status of cost performance or float erosion over the past three periods? If you've set up your schedule log and kept it current, this information is easy to locate, and you can even provide a report from the schedule log.
How we file the schedules is important too. Keeping a set of folders for the baseline and schedule updates is something everyone does. What about adding delay issues and change orders that occur in a specific update period? Would a copy of those added to the update folder be handy for future reference? How about copies of photos and field reports for the update period? RFI's?
Document control is a profession of its own and there are tried and true methodologies for this. Adding references to the schedule files for other supporting documentation or copies of the documents can be part of the process.
Managing the project schedule process is more involved than simply filing the updates. The schedule log can be used as another tool to help you better manage your projects.
I'm sure many of you have comments or additional insight into this subject. Please share!
I'd love to hear what you think!
Please visit https://conschmanservices.com to learn more about Construction and Schedule Management Services, LLC
Please visit my LinkedIn account to learn more about me.
Please visit my "The Blue Book" ProView.
Paul Epperson CCM, PMP, PSP, PMI-SP