You've put the time and effort into developing a CPM schedule for the project. You have the Baseline Schedule approved. What do you do with it now?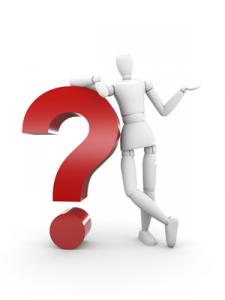 Do you use it to create your monthly invoicing? Do you use it to document delays? Did you really only develop it to satisfy the contract requirements?
Do you use it to help you manage the project?
The project schedule is a great tool for managing the project. Oh, it's also good for invoicing, delay documentation, and satisfying a specification requirement…. But, if a PM will use the schedule to help manage the project workflow, life will be a little bit easier…
If you manage the schedule updates properly, your schedule will show you which work is critical, which is near critical, and which work can slide a little. This is itself frees you from worrying too much about what should be your focus. Get the critical work done now or sooner, don't lose track of the near-critical work, and try not to let the other work slip.
If I have anything negative to say about using the project schedule, it is the tendency to let non-critical work slip. This will result in stacking and trade congestion which is extremely difficult to recover from. Always push all work all the time. But, critical and near critical work comes first.
Keeping the schedule current and properly updated will really help in resource projection and your subcontractors will be much happier when they see that you actually follow a schedule. For example, if you have progressed better than planned on the structure, you can see from the updated schedule that the subsequent work will be ready sooner allowing you to provide a date for follow-on subcontractors to mobilize and get work started, well ahead of time so they can better manage their workforce and delivery.
When delays do occur, having a good schedule helps in mitigating and measuring the impact. You can see potential resource shortage issues early and take action.
There are so many reasons a good CPM schedule will help the PM. As a CPM Schedule Consultant, it's hard to see why many contractors have so much resistance to putting in the effort and time to develop a good schedule in the first place.
I'm sure many of you have comments or additional insight into this subject. Please share!
I'd love to hear what you think!
Please visit https://conschmanservices.com to learn more about Construction and Schedule Management Services, LLC
Please visit my LinkedIn account to learn more about me.
Please visit my "The Blue Book" ProView. Paul Epperson CCM, PMP, PSP, PMI-SP