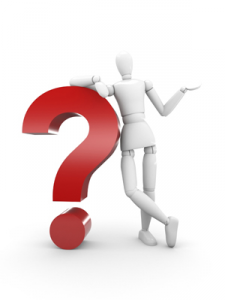 Does an experienced contractor really need a professional scheduler to create the baseline schedule and manage the update and revision process? Not necessarily, many projects can be scheduled using a worksheet or a simple program to model the activities and bars against a timeline.
But, does that typically provide the best schedule for managing the project? Can the contractor benefit from having a schedule professional on their team? Or at least as a third-party consultant?
Budget constraints, lack of staffing, or bad experiences with project scheduling can be some of the reasons a contractor will not have a scheduler on the project team. And, make no mistake, there is cost to this
I can understand why a contractor may be reluctant to use a professional scheduler, to a point. Some projects are simple enough and can be managed this way. Some owner-contractor relationships are strong enough that both parties trust the other will compensate them for delays or late completion.
What about the projects that really should have a schedule professional supporting the contractor with schedule development techniques, best practices and an understanding of what the schedule specifications actually require? What value do they receive when they have that support in place?
First, they should benefit from having the scheduler review the RFP specifications, prior to submitting the proposal, to review and quantify what the schedule specifications require and assist with the budget for schedule development and management. Many contractors see the specification requirement for a "CPM" schedule and assume it means a "P6" schedule or a fully resource and cost loaded schedule. A professional scheduler can interpret the schedule specification and explain the requirements for the development of the baseline schedule and schedule updates. There is much more to it than most people think there is.
Almost all contractors pride themselves on knowing how they can and will build the project, better than their competitors and for less cost than they budget for. I do not doubt this. I've met some great Project Managers and Superintendents and they know how to do amazing things when it comes to coordinating work and managing subcontractors.
But, they are great in their area of expertise. They are not necessarily project controls experts or professional schedulers or cost estimators. Those are specific "trades", just like being a Carpenter or an Electrician. Most of us in the construction industry can do a little of several "trades", but we cannot be a specialist in many trades. A few can, but I'm not one of them.
That said, a schedule professional can work with the contractor to put their plan in the program, correctly utilizing the program settings and schedule best practices, to model the plan for use by the entire project team. If done correctly, with input from all the trades and the owner, the schedule becomes a map to the completion of the project.
The schedule professional provides this map with the quality and integrity to be accepted by the owner and used to manage the subcontractors, submittals, procurement, deliveries, mobilization, and the coordination of work. The schedule also provides the Project Manager the ability to manage change order impacts to the schedule and measure performance of the various project team players.
Often, owners require the schedule to be updated and maintained as part of the invoice process. The professional scheduler supports this process by applying the actual progress to the schedule and helping the project team with identifying production slippage and schedule impacts as well as modeling revisions as necessary to revise the plan going forward.
A contractor can possibly manage a project without a schedule professional on their team. But, would they manage a project without field superintendence or materials coordination, or subcontractors for specialized work?
It's tough to quantify what value a professional scheduler brings to the contractor's team, but there are definitely costs to not having one. A questionable baseline schedule, the inability to project work with confidence, and the inability to accurately quantify change order delays are only a few basic functions that would be lost.
I know many of you can offer additional comments and war stories, for all of us. I welcome your comments and input. My goal, as always, is to help our industry and help the projects we support….
I'd love to hear what you think!
Please visit https://conschmanservices.com to learn more about Construction and Schedule Management Services, LLC
Please visit my LinkedIn account to learn more about me.
Please visit my "The Blue Book" ProView.
Paul Epperson CCM, PMP, PSP, PMI-SP