You've been successful in winning a government construction contract. Maybe it's a project administered by a Federal agency like the United States Army Corps of Engineers or the Veteran's Administration. Maybe it is a state agency. At any rate, if you haven't started developing the project's Baseline Schedule, now is the time to start.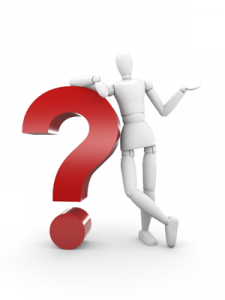 The place to start is the CPM schedule requirements from the RFP docs. Although they may be found in different sections, almost every agency has CPM schedule requirements in their contracts. They all vary, but they are usually much more stringent than the commercial CPM schedule requirements most contractors are comfortable with.
Are you prepared to develop your baseline schedule while meeting these more stringent requirements?
There are usually limitations on the duration for work activities. There can be requirements for activity coding which you may not be familiar with. You need to understand how to develop project-level calendars, resources and activity code.
A CPM Schedule Consultant with experience developing and managing these types of schedules is a valuable resource for you. Even if you plan to keep your schedule work in-house, having an experienced CPM schedule consultant available for advice and mentoring is a good bet.
There is nothing magical or overly difficult about meeting the CPM schedule requirements, but it can be costly in terms of time and aggravation if you have to keep correcting the baseline schedule when you're unable to get owner approval. You will have your hands full getting the site safety plan or accident prevention plan accepted. There is also the Quality Control Plan. These administrative submittals and other early submittals and subcontractor buy-out will keep your PM team tied up for the beginning of the project. A little help with your schedule development will relieve the pressure of getting all the required preconstruction work completed so you can start mobilization and doing the real project work.
And most importantly, you must have your baseline schedule accepted to be able to develop your first progress update and submit your invoice.
The key is paying attention to all the detailed requirements. These agencies usually enforce conformance with these specifications. The development of calendars, the special activity code structure, the method of assigning resources and cost, and the use of constraints are all spelled out in great detail.
Don't be afraid to reach out for help. There are many CPM schedule consultants with plenty of experience working with these CPM schedule requirements. Find someone you're comfortable with and let them take some of the burden from you….
I'm sure many of you have comments or additional insight into this subject. Please share!
I'd love to hear what you think!
Please visit https://conschmanservices.com to learn more about Construction and Schedule Management Services, LLC
Please visit my LinkedIn account to learn more about me.
Please visit my "The Blue Book" ProView.
Paul Epperson CCM, PMP, PSP, PMI-SP