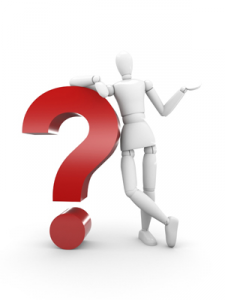 Do you ever look at a schedule pdf and wish you had access to more information? Know what the percent complete actually is? What produces the Total Float value?
Would you like to be able to see what is most important to you, as a PM? As an Owner? As a subcontractor?
When your contractor develops the project baseline schedule, they develop a few simple layouts for the project. (Or they should…) We typically set up a Classic Layout with Start, Finish, Percent Complete, Duration….
But we can also set up specific layouts for use by different team members.
However, often what you find in a progress or owner's meeting is the two or three week look ahead schedule with the Activity ID, Name, % Complete, Duration, and Start & Finish dates. This doesn't really offer much useful information.
I like to develop several layouts.
One layout that I use has the ID, Name, Physical % Complete, Duration % Complete, Original Duration, Remaining duration, At Completion duration, Start, Finish, and Total Float value. I can use these columns to see variances in duration usage and physical work completion. This quickly alerts me to production issues or potential delays. (It is possible to target previous updates and show actual variance values for duration, start and finish dates).
I also like to produce a simple progress update worksheet for the superintendent and field staff to use for keeping track of actual start and finish dates. They can keep these at their desk and mark off the dates as they happen each day. At the end of the month, all they have to do is add the physical % complete for the work still in progress. It's just that simple. I provide a column for them to enter the date they now expect to finish the in-progress work. Using this expected finish date, we revise the remaining duration and the At Completion duration. This provides us with the Duration % Complete and the At Completion Duration variances which allow us to spot trends and take corrective action quickly.
Those are very simple layouts.
There are options for the Project Team. Let the scheduler show you what they can produce and work with them to find the right layouts with the right data columns that work for you. It will make managing work much easier for everyone.
I know many of you can offer additional comments and recommendations. I welcome your comments and input. My goal, as always, is to help our industry and help the projects we support….
I'd love to hear what you think!
Please visit https://conschmanservices.com to learn more about Construction and Schedule Management Services, LLC
Please visit my LinkedIn account to learn more about me.
Please visit my "The Blue Book" ProView.
Paul Epperson CCM, PMP, PSP, PMI-SP