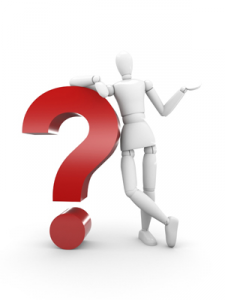 Do you ever look at a schedule pdf and get lost in the many pages of data and bars?
Would you like to be able to quickly find out what is most important to you, as a PM? As an Owner? As a subcontractor?
When your contractor develops the project baseline schedule, they develop several activity code structures for the project. (Or they should…) We typically set up activity coding for phases, areas of work, subcontractor or trade responsibility, cost accounting source, CSI Division….
We do this so we can assign specific code values to each activity. This allows a filter or sort or group on specific or combinations of activity code values. We can filter by trade and sort by start. We can then group by area or phase or building. There are many ways to view the schedule which can make it easier for everyone.
However, often what you find in a progress or owner's meeting is the two or three week look ahead schedule. This is a good tool. But, it is a specific tool. The look ahead schedule layout can show the work by phase or area or trade or simply as a "waterfall" by start date. The project team should decide what works best for them and request that layout for each meeting.
There are other layouts, in addition to the look ahead and the entire project schedule that are very useful.
One layout that I always use is the Critical Path (Longest Path) by Start/Finish date with no grouping. This provides a simple view of the critical activities by start date in a "waterfall" view. Very helpful for seeing what is critical and next in line.
I also like to produce a filtered list of incomplete and not-started activities sorted by Total Float value and then Start/Finish. No grouping, just a "waterfall" again. This allows us to see what is most likely the Near Critical Path activities by simply going down the list to the paths after the Critical Path. (I use a filter to remove the Longest Path) This is very helpful to the PM and Superintendent. They can ensure they focus on work that is near critical as well as critical. Too often this is missed.
Those are very simple layouts.
There are options for the Project Team. Let the scheduler show you what they can produce and work with them to find layouts that work for your project. It will make managing work much easier for everyone.
I know many of you can offer additional comments and recommendations. I welcome your comments and input. My goal, as always, is to help our industry and help the projects we support….
I'd love to hear what you think!
Please visit https://conschmanservices.com to learn more about Construction and Schedule Management Services, LLC
Please visit my LinkedIn account to learn more about me.
Please visit my "The Blue Book" ProView.
Paul Epperson CCM, PMP, PSP, PMI-SP