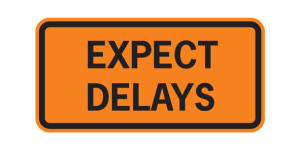 We've all worked on projects where a major event has occurred and the project team had to scramble to manage the crisis.
This happens. As construction scheduling professionals, we have to deal with it. Some general examples that come to mind are:
Very extreme weather events such as hurricanes & floods. We plan for "normal" weather and manage weather impacts in excess of the anticipated "normal". But an extreme weather event requires the immediate involvement of the entire project team.
Drastic change in the owner's program resulting in a gross change to the contract scope of work. This could be a facility design changing from a male facility to a female facility, at 70% construction complete. There would be a lot of rework and resequencing of work required. It happens……
A serious unforeseen condition which changes the geotechnical design or suspends the project until remediation work can be completed. This is not all that unusual and is typically mitigated. But, it is still a major disruption to the start of the project.
What types of schedule delay events have you seen? How did you, as a construction scheduling professional manage them? How did the project team manage them?
I'm interested in hearing your stories!
Please visit https://conschmanservices.com to learn more about Construction and Schedule Management Services, LLC
Please visit my LinkedIn account to learn more about me.
Paul Epperson CCM, PMP, PSP, PMI-SP