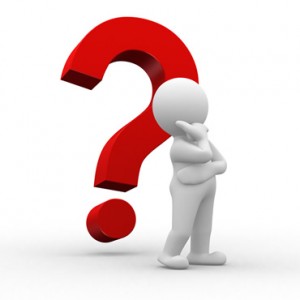 Are you ever asked to develop the project baseline schedule and find out there are not any requirements for the schedule in the contract documents. It could happen…..
Or the requirements are "fuzzy" at best or so limited as to be of little value.
At some point, all of us have come across this scenario, or soon will.
So, what do you do? What do you use as your guide for setting the critical path, activity and duration types, and resource and cost loading? Does your company have guidelines for this situation? Do you have a preferred method you fall back on in these situations?
I have a couple of guidelines based on useful schedule specifications I've worked with in the past. But I have to find out what the project team wants from the schedule before I can decide which requirements to employ.
Does your client want to project and track progress using resources? Does the owner? Does your client want to use cost loading? If so, by unit cost or lump sum? What does your client expect or understand about setting the critical path? Will the project be resource driven? Or will durations and logic rule with resources handled via logic? What about constraints? Calendars and weather days?
There are many more variables we work with every day. Without schedule requirements for the project, we are left deciding which settings and approaches are best for the specific project. With experience, we can become comfortable with this situation. But what if the project is a new industry or contract type for you?
How do you approach these situations in your company?
I believe that we, as planning and scheduling professional consultants, should strive to provide the best possible schedule support to assist the project team with providing a successful project.
The question is: As consultants, how do we accomplish this?
We must always maintain our integrity and be honest with our client.
What has your experience been?
Do you just default to the simplest methods and settings?
Do you advise your client to convene a team meeting with the owner to see if they can agree on some basic requirements?
Do you just pull one of you favored specifications out of the drawer and run with that?
Real scheduling is messy. But we all deal with issues all the time…..
I'd love to hear what you think!
Please visit https://conschmanservices.com to learn more about Construction and Schedule Management Services, LLC
Please visit my LinkedIn account to learn more about me.
Please visit my "The Blue Book" ProView.
Paul Epperson CCM, PMP, PSP, PMI-SP