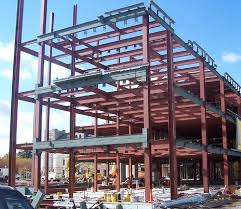 You have a baseline schedule, with a few periodic updates completed, and now you need to make a revision to the schedule to dramatically re-sequence work, add/delete work to/from the project, or provide a required "Recovery Schedule". What do you do?
This is one of the more difficult schedule management tasks. In some ways, it is almost more difficult than creating the baseline schedule.
Depending on the amount of time you need to "recover", you will need to find the root causation for the schedule slippage and get that under control.  This could mean anything from having the party responsible for the slippage work additional hours to maintain the daily scheduled productivity, adding resources to increase the daily scheduled productivity, or resequencing of work to mitigate the lack of daily scheduled productivity or model concurrent work.
Next you will need to develop the most cost-effective means of accelerating work on the current longest path. This is tricky. Your schedule may have a near critical path which is very close to the scheduled longest path. As you shave days off the longest path, it will shift to the near critical path making that path the longest path. You will need to keep working at accelerating activities on the longest path, as it shifts until you reach the point of "recovery".
That's the easy part.
Now you have to obtain support for this plan from the project team. Subcontractors have to agree to provide what is needed to achieve this revised plan. Deliveries must be verified. Resource availability must be verified. There is probably additional cost involved. This must be managed a well.
In summary, any "recovery plan" will most likely involve concurrent work and/or acceleration of work. In any case, submitting a "recovery schedule" without the support of the project team for execution of the revised plan is a disservice to the owner, the project team and the project. You must be able to gain the commitment of the project team.
Schedule management includes many tasks and processes. Developing the "recovery schedule" is one of the more difficult tasks. The Project Manager should always be intimately involved with the planning of the revised work plan and "buy-in" from the project team is necessary for the successful execution of the "recovery plan".
You may be able to manage the development of the recovery schedule without any problems.
However, when in doubt, seek out the advice of a professional planner and scheduler.
Please visit https://conschmanservices.com to learn more about basic schedule concepts.
Please visit my LinkedIn account to learn more about me.
Paul Epperson CCM, PMP, PSP, PMI-SP