From time to time, I hear a project team member refer to a constraint when what they are actually referring to is a milestone.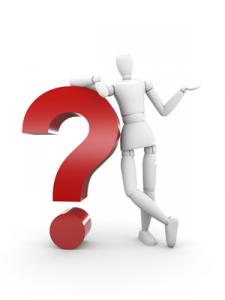 This is really a "jargon" issue. I've heard people refer to a milestone with the intention of the milestone being a constraint on the project. I've heard people describe a project constraint as a schedule constraint.
It gets a bit confusing.
A PM may consider a required completion date of a phase of the project as a milestone. To a scheduler, this is an interim milestone and may or may not be date constrained, (Constrained with a schedule constraint assigned in the CPM schedule software program). If this milestone has a contractually required date, a scheduler may assign the appropriate date constraint. If the milestone is just for reporting purposes, the scheduler need only make sure the appropriate activities drive and are driven by the milestone activity.
A PM may refer to a project constraint, like the coordination with an owner delivery or requirement from outside of the project scope and control of the contractor. A scheduler will consider this an external constraint and may assign an appropriate date constraint. (If the date constraint would be a "start no earlier than", I sometimes prefer to use a lag to NTP… I like to avoid the use of date constraints….).
A scheduler shouldn't assign date constraints to every "milestone" or "constraint" referenced by the project team. The use of date constraints should be minimized and only applied when necessary.
The PM should understand that they may need to clarify when they really need a date constraint applied. The scheduler may not pick up on the requirement based on discussions among the project team.
The communication between the project team and the planner / scheduler is critical to the successful development and management of the project schedule. The different "jargon" we use can make this more difficult. We need to be aware of this and be sure to clarify when we're unsure.
I'm sure many of you have comments or additional insight into this subject. Please share!
I'd love to hear what you think!
Please visit https://conschmanservices.com to learn more about Construction and Schedule Management Services, LLC
Please visit my LinkedIn account to learn more about me.
Please visit my "The Blue Book" ProView. Paul Epperson CCM, PMP, PSP, PMI-SP